Welcome to Equipmentires, a company registered in Luxembourg under the number 2014 2463 025, VAT number is LU 274 401 14.
Our company, founded in 2014, aims to offer you the best brands and products for the assembly, repair or handling of tires, with the best possible purchasing conditions.
Our employees come from garage, dealer or manufacturing networks, repairs or assemblies were our daily, thanks to our experience, we are able to advise you on the products or types of products to use.
The quality of repair products is very important to us, it is this quality that will determine the quality and especially the durability of your repair, and especially the satisfaction of your customer.
That's why we wanted to reference the best brands for you, like: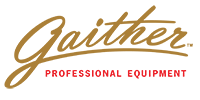 If you have any request or suggestion, do not hesitate to contact us.