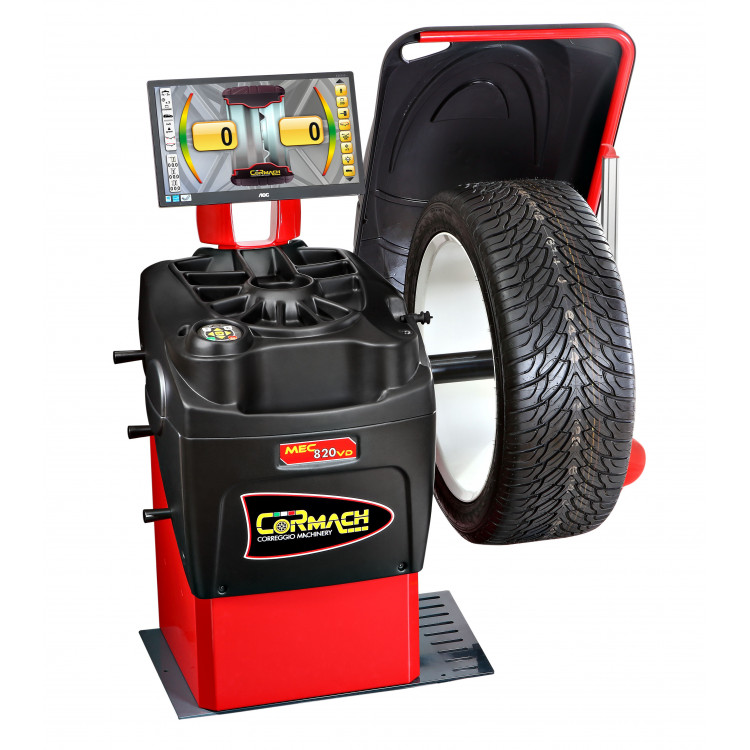 
BALANCING MACHINE MEC 820 VD

* Electronic balancer with screen.
* 20' LCD screen, very robust for intense use.
* Automatic acquisition of wheel distance, width and diameter data by accelerometer. Faster, no maintenance.
* Electromagnetic brake with automatic search for the position of the mass.
* Electromagnetic brake calibration with adjustable torque control to always guarantee the most accurate stop.
* Calibration of the complete axial group, the calibration program allows the reset of the mechanical group.
* Smart keyboard control.
* Calibration of the motorcycle flange. The machine has the unique feature of calibration of the motorcycle flange without its mechanical group ensuring more accurate results.
* 8 ALU + ALU SPECIAL programs with many different possibilities of weight application.
* Innovative sensor gauge for diameter and remote data entry for ALU rims that automatically starts the ALU SPECIAL balancing program without using the keyboard.
* Off Road specific program with 8 different modes.
* Split weight program, in the two special programs ALU and ALU*
2 balancing programs for motorcycle wheels (static and dynamic).
* Special program to choose the type of weight desired among iron, zinc and lead to guarantee greater precision.
* Led lighting for the application and positioning of the internal mass.
* Software update via USB key.

Security guarantees
100% secure CB payment, PayPal accepted
Delivery policy
Delivery TNT
75 Kg.
100/230V 1ph
5.5 sec
140
590 mm
8" - 35"
1120 mm
130 Kg.
125x96x140 cm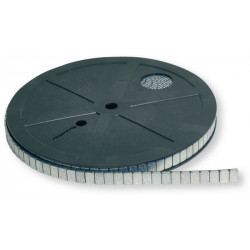 The delivery is offered from 150€ HT of purchase, below this sum, a participation of 12.50€ HT will be charged to you for France ,9,50€ HT for Germany, Belgium, Denmark, Luxembourg and for the Netherlands, 20€HT for Spain, Italy and Portugal.
The delivery is offered from 250€HT of purchase, for Austria, Hungary, Ireland, Poland, the Czech Republic, Slovakia, Slovenia and Sweden below this amount, a participation of 20€HT will be charged.
The delivery is offered from 500€HT of purchase, for Switzerland, Litchtenstein below this amount, a participation of 50€ HT will be charged to you, because of a supplement except CE and supply of a pro forma for the customs.
16 other products in the same category: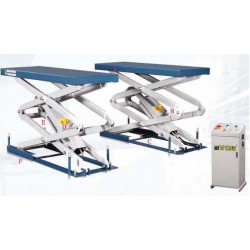 * Electro-hydraulic lift to be built in * Mechanical safety with air release. * Possibility of manual descent in case of emergency. * Safety valve...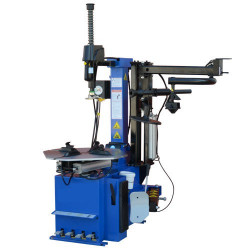 ♦ Tire changer with pneumatically tiltable tower.♦ Simultaneous pneumatic locking of horizontal and vertical arms with automatic positioning of the...
1200 mm 47" 390 mm 15" (6.5") 12"-30" 230 V - 1ph 775 Kg. 85 Kg. 0,75 hp 328 Kg.
- Automatic tire changer without lever, the control station is located on the right side of the machine. - Without a clamping plate, a main...
1100 mm 43" 360 mm (14") 13"-26" 10"-24" 230 V - 1ph 2800 Kg. 380 mm 0,75 hp 256 Kg.
♦ Fixed balancer for passenger and van wheels.♦ Digital readout with high brightness LED display and integrated keyboard easy to use, simple and...
♦ Wheel balancer for passenger cars, 4X4, light trucks and motorcycles.♦ Microprocessor controlled electronic wheel balancer for balancing wheels...
* Very robust and balanced construction. * Low profile design. * Transportable. * Safety valve for the descent. * Safety valve in case of...
- The cylinder stroke is 915 mm. - Lifting process with hydraulic cylinder. - Iron motor with steel tank.The power unit adopts CBK gear pump as...
700 Kg. 1200 mm 160 mm 230V 1ph 40 sec 298 Kg.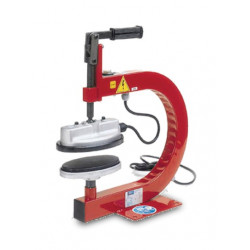 TIRE CHANGER HC 8511 Maximum wheel diameter: 1150 mmMaximum permissible rim width: 14 inchesClamping jaws (inside): 12 to 25 inchesClamping jaws...
Lifting capacity: 5.5 T Total platform height: 360mm Maximum lifting height: 1 850mm Bridge length: 5 000mm Raise time/lower time: 70/65 s Lifting...
8 CCD 2,4 Ghz 20.000 230V - 1ph 50 - 60 Hz
1500 mm 59" 1000 mm 39" 14"-26" mm 230/400 V 3ph 1,8 kw 230/400V 3 ph 1,1 kw 230/400V...