
ECUBE

ECUBE
The ecube is the all-in-one, mobile tire repair machine. It is packed with features to take advantage of the on-demand consumer revolution. Each unit is equipped with the following
Semi-automatic tire
changerWheelBalancer

2Noise Air
CompressorSmart Lithium Battery BankFor
years, tire stores and vehicle outfitters have been looking for a way to make mobile tire service a viable option to adapt to the on-demand consumer revolution. This has proven difficult due to the size of traditional equipment. After installing a tire changer, balancer, air compressor, etc. in a van or trailer, there is very little room left for inventory or other revenue generating equipment. This approach also poses other problems, including managing noise levels and the challenge of efficiently powering the machines needed for proper maintenance. Our ecube aims to solve these problems once and for all.
The ecube was designed from the start to be the ultimate mobile tire service solution. It is equipped with a semi-automatic tire changer, a wheel balancer and a silent air compressor. It is powered by a lithium-ion battery pack. All of this fits into a compact form factor that measures 150 cm long and 56 cm wide and 186 cm high while weighing only 522 kg. Because of its size, the ecube is small enough to fit in a van or trailer, while still leaving room for tire racks, jacks, safety equipment, etc. With ecube, the challenges of mobile tire service are a thing of the past.
Security guarantees
100% secure CB payment, PayPal accepted
Delivery policy
Delivery TNT
THIS PRICE INCLUDES INSTALLATION AND TRAINING AT THE MANUFACTURER IN HOLLAND (50 KILOMETERS FROM ANTWERP)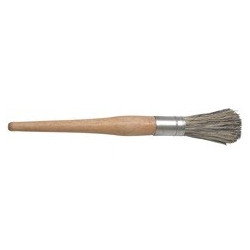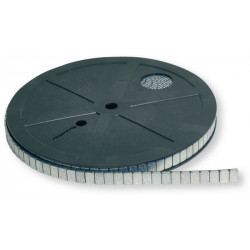 The delivery is offered from 150€ HT of purchase, below this sum, a participation of 12.50€ HT will be charged to you for France ,9,50€ HT for Germany, Belgium, Denmark, Luxembourg and for the Netherlands, 20€HT for Spain, Italy and Portugal.
The delivery is offered from 250€HT of purchase, for Austria, Hungary, Ireland, Poland, the Czech Republic, Slovakia, Slovenia and Sweden below this amount, a participation of 20€HT will be charged.
The delivery is offered from 500€HT of purchase, for Switzerland, Litchtenstein below this amount, a participation of 50€ HT will be charged to you, because of a supplement except CE and supply of a pro forma for the customs.
16 other products in the same category: